About Miss Marcy:
Graduate renowned Hartt College of Music, Piano Performance and Music Management
New York University School of Performing Arts, Piano Performance
Barney School of Business Masters in Business Administration, concentration Organizational Behavior
Concord Law School Executive Juris Doctor
Harvard Investment Banking Program
Chairperson FINRA judging Investment Arbitrations
Expert Witness Financial Services and Investments Reuters
Managing Principal
Performed on the piano throughout Metropolitan New York City
Accompanied New Jersey School of Ballet
Taught New York City High School of Performing Arts (site for film FAME)
Faculty Music Department and Writing Center Florida Atlantic University
Member Florida State Music Teachers Association
Selected by National Professional Association of Women to represent Sarasota, Florida in 2010
Board Member: Designing Women (Executive Committee, Treasurer;) Asolo Rep Theatre; G Wiz Museum Treasurer; University Club; and The American Heart Association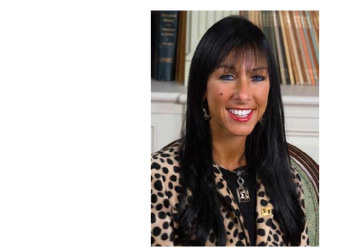 Marcy Gilroy has spent twenty-five years in the financial services arena. She spent many years on Wall Street in Commercial Lending and Wealth Management, and held the position of Senior Vice President, Group Vice President, Executive Vice President and Managing Director of Wealth Management at the Corporate Level for many Commercial Banks and Financial Institutions throughout the East Coast including Citizens Bank, First Citizens Bank, Fifth Third Bank, Bank of America, American Express, AXA Advisors, Raymond James, Bank of America and Morgan Stanley. She completed the Harvard Investment Banking Program and maintains her MBA, EJD, is a Registered Principal, and a Chairperson for FINRA Dispute Resolution Board of Arbitrators. She currently judges Investment Arbitrations throughout Florida. She is also an Expert Witness for Financial lawsuits with Thomas Reuters Company. Miss Marcy teaches at Florida Atlantic University in the Music Department. Marcy is a Board Member of The Asolo Rep Theatre, Designing Women (Executive Committee Treasurer), G. Wiz Discovery Museum and The American Heart Association. She has been the Chairperson for several key black tie fundraisers for Charitable Organizations, including G. Wiz Butterfly Ball, Cat Depot, and The Heart Association's inaugural event in Sarasota. She actively supports over 25 charities in the community and is a member of the Longboat Key Club and TPC Prestanica Golf Club. Marcy is also the CEO and Owner of 12C Writing & Translation Experts, LLC.